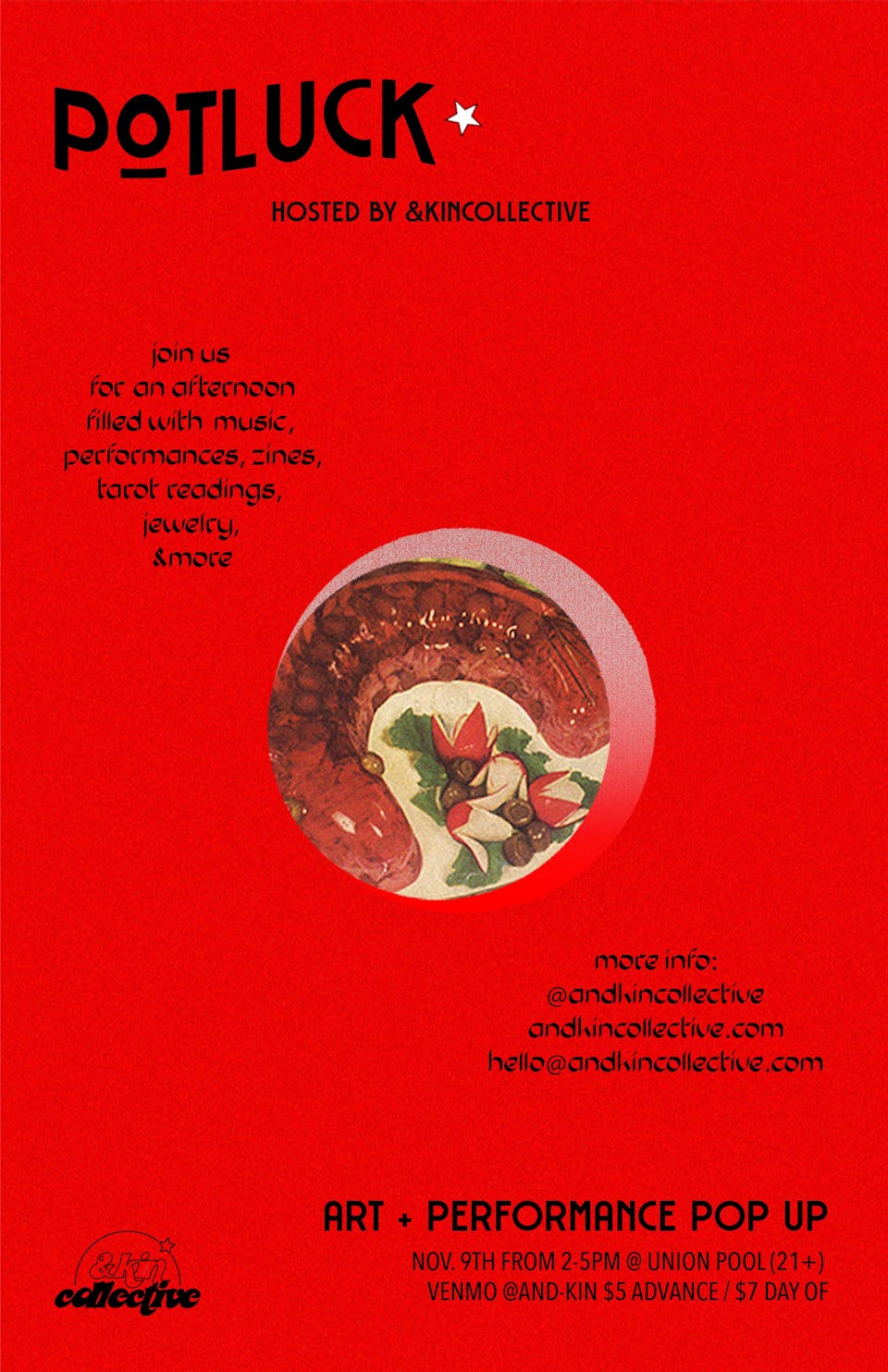 &Kin Collective Benefit Fundraiser: buni hate mail, Leah Lavigne, Murielle
$5.00 - $7.00
Tickets At The Door
&Kin Collective Benefit Fundraiser w/ buni hate mail, Leah Lavigne, Murielle
we're having a party!
⭒ …and it's called PotLuck! To fundraise for &KinCollective, we're hosting a pop-up party at Union Pool on November 9th from 2-5pm
⭒ Performances by buni hate mail, Leah Lavigne, Murielle
⭒ We'll have vintage clothes, tarot readings, zines, & more..
⭒ Open to all! (21+) Invite your friends and we'll see you there!
andkincollective.com
@andkincollective
hello@andkincollective.com
⭒ &KinCollective is a community for and by womxn of color. Alongside hosting community meetings & events, our main objective is to create an anthology of writing and artwork. The anthology is inspired by Cherríe Moraga and Gloria Anzaldúa's "This Bridge Called My Back" (1981), and seeks to examine and expand notions of "womanhood" and "feminism," nearly forty years after the initial publication of this seminal work. Our first edition calls for submissions that speak to experiences of finding (or not finding) community and identity in the US.
Hope to see you all there 🙂
andkincollective.com
Venue Information:
Union Pool
484 Union ave.
Brooklyn, NY, 11211